Refer and Earn Cash
It literally pays to invite your friends to Carrom Club! Get your friends to download the Carrom Club app and earn Rs. 15 for every referral! The more people you refer, the more free cash you get on Carromclub.
Follow these simple steps to refer your friends: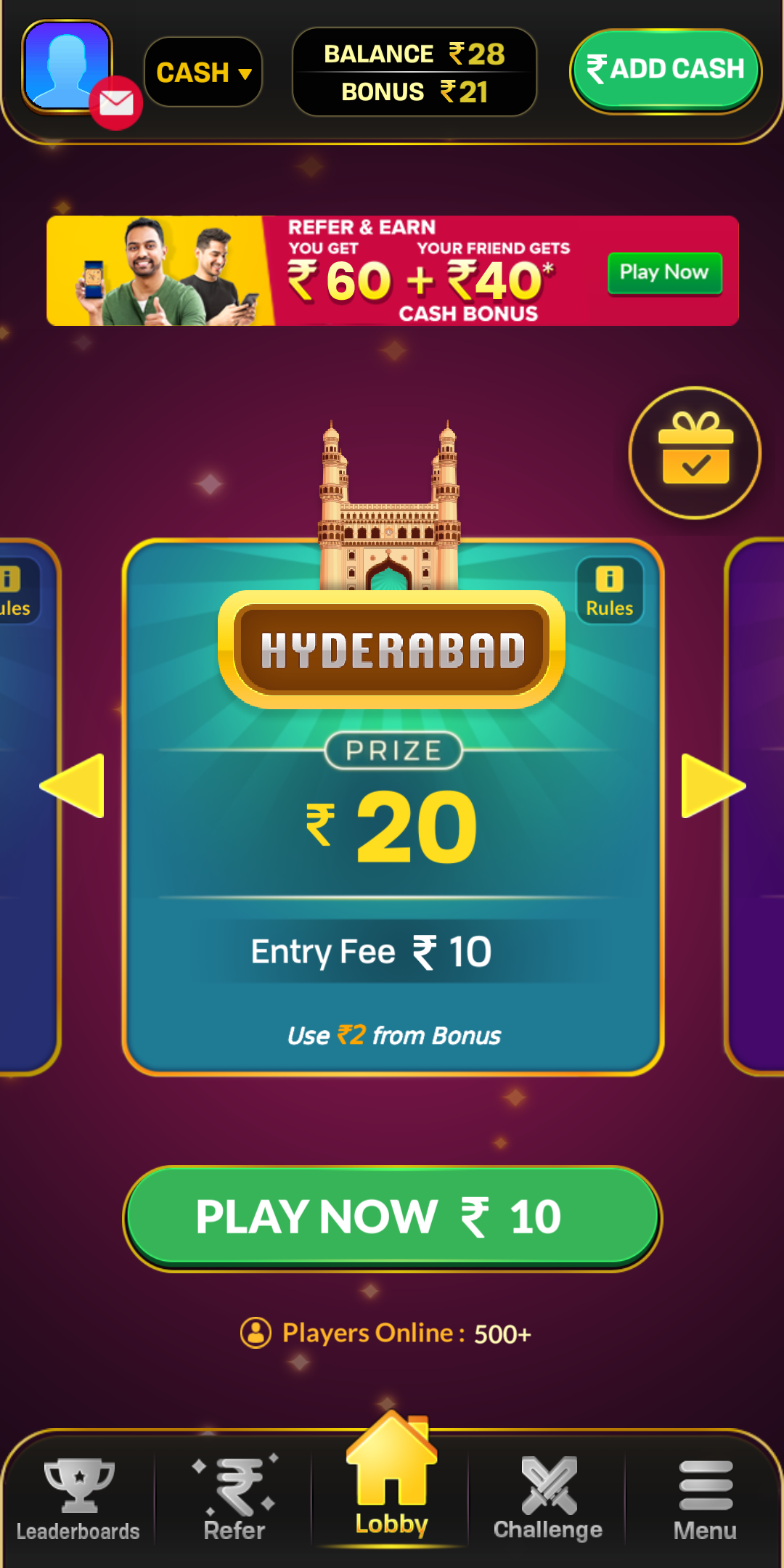 Step 1: Log in to Carrom club and tap on the "Refer & Earn" button.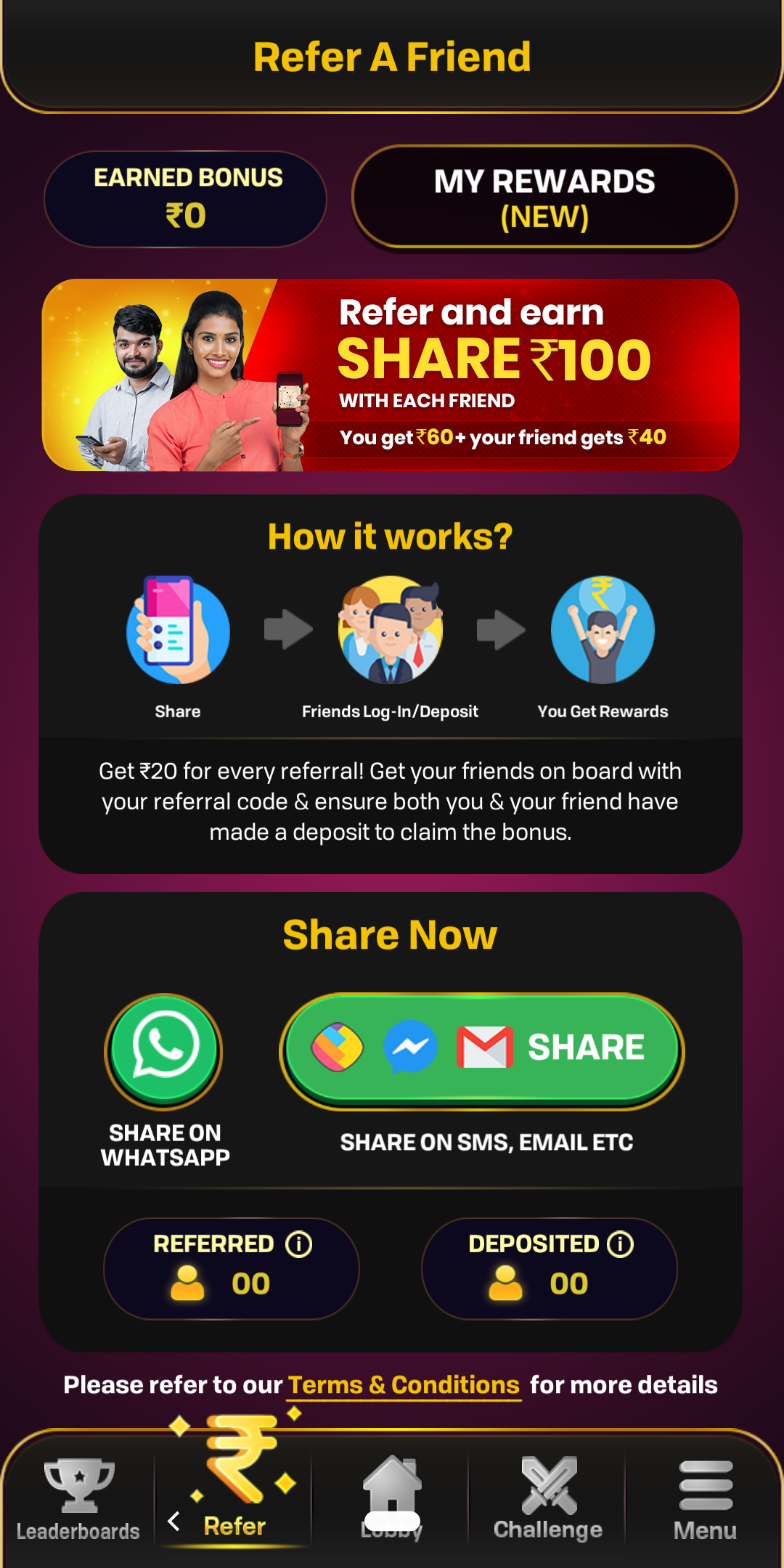 Step 2: Again tap on the "Refer & Earn" button on the page that opens.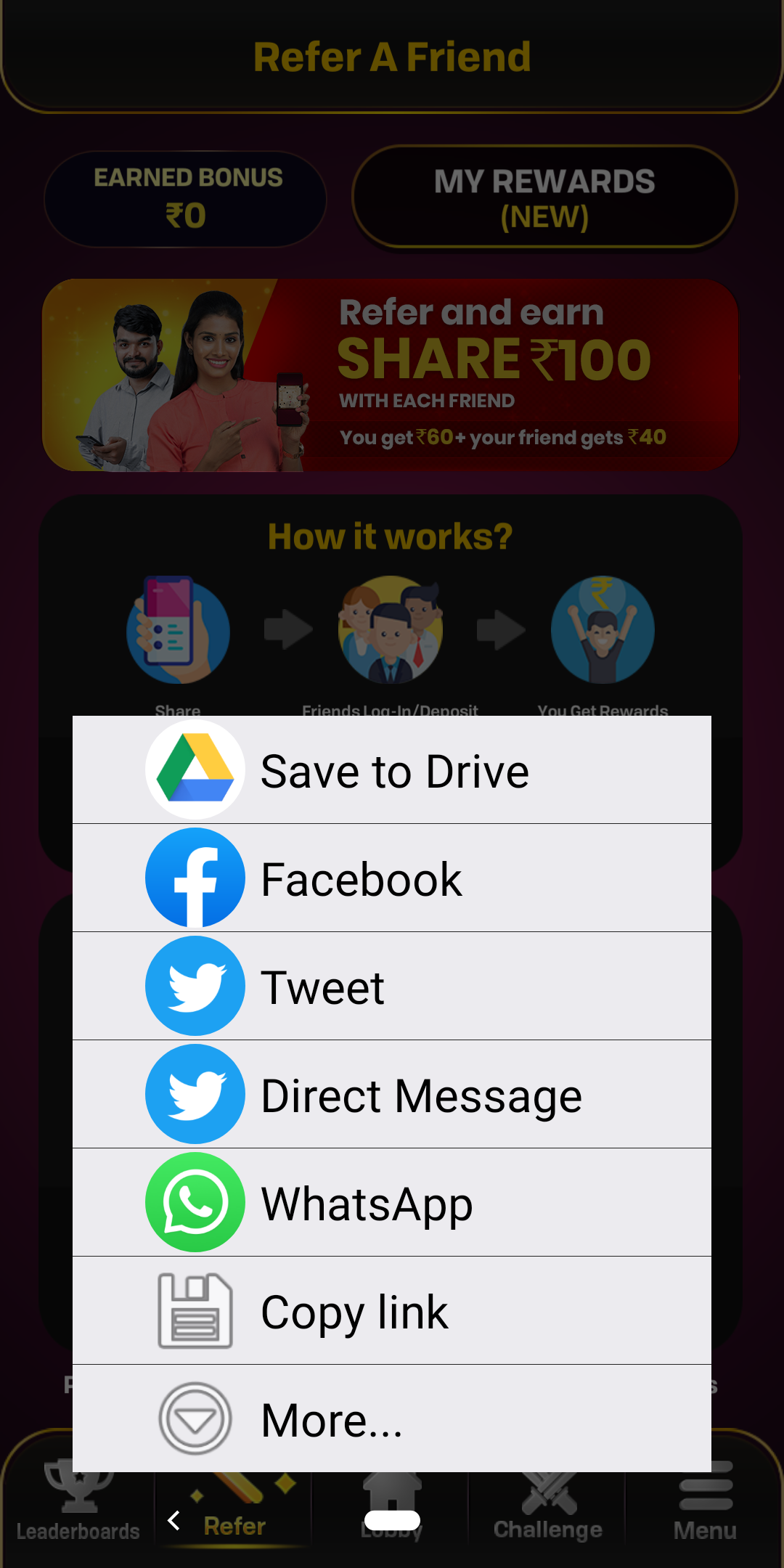 Step 3: Choose (from the multiple options) how you want to refer your friends.
When your referred friend registers with Carrom club, you will get Rs. 60 free for the referral.
Terms and Conditions
For you to get referral bonuses, your referred friends must register with Carrom club.
You will get a Rs. 60 referral bonus for each friend you refer.
Note: Maximum bonus of only Rs. 1000 can be availed per referrer.
The people you invite must not already have an account on Carrom club.
Both referrer and referral must make a first deposit to be eligible for a referral bonus.
"Refer & Earn" bonuses will be given only when your friends register with Carrom club by using the referral links included in the invitation requests sent by you.
You must ensure that the people you invite have consented to receive our invitations, are eighteen (18) years of age or older and do not reside in territories in which our services are restricted. You will not get any bonus if you send referrals to unknown people (SPAM) soliciting registrations.
You permit Carrom club to use third-party websites to import your address book that contains the email addresses of the people you wish to invite. You also acknowledge that third-party websites operate on their own terms of service and policies.
In case of suspected manipulations or fraud by you or your friends, Carrom club reserves the right to exclude you and/or your invited friends from this promotion and lock your account.
This bonus offer may be withdrawn at any time if you violate any conditions of the Terms of Service on Carrom club.
The decision of the Carrom club management shall be final and binding in case of any dispute.
All standard Carrom club terms and conditions apply.